Glossary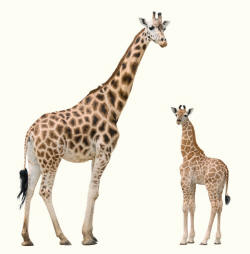 Giraffe (Giraffa
Camelopardalis
)
hover over
shaded words

to reveal more
Cursorial
Adapted for running (with reference to a tetrapod or the limbs of a tetrapod).
Modifications for cursorial locomotion include elongated length of bone (to increase stride length) and decrease weight of the distal region of the limbs (to reduce the load, and therefore to increase stride rate).
Unguligrade limbs are extreme modifications for cursorial locomotion.
Cf. other adaptations of limbs: for aerial (flying); saltatorial (leaping) locomotion.